1. Love with intention. Walk to the edge. Listen hard. Practice wellness. Play with abandon. Laugh. Choose withno regret. Appreciate your friends. Continue to learn. Do what you love. Live as if this is all there is.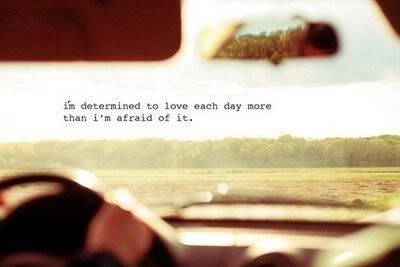 2. Everyone will eventually hurt you. Your job is to take care of yourself and not be surprised.
3. I believe good things happen everyday. I believe good things happen even when bad things happen. And I believe, on a happy day like today, we can still feel a little sad. That's life, isn't it?
4. Do you ever sit and think, what if? What if you had never said the first hello, or what if our paths never crossed? What if you kept your mouth shut and just let things pass?  What if you had just five more minutes? What if you could turn back time and make it all stand still? Where would your life be? Better? Worse? Less confused? More confused? Happier? Sadder? Just, what if?
5. We are all unkind from time to time. We all do things we desperately wish we could undo. Those regrets just become a part of who we are, along with everything else. To spend time trying to change that, well, it's like chasing clouds.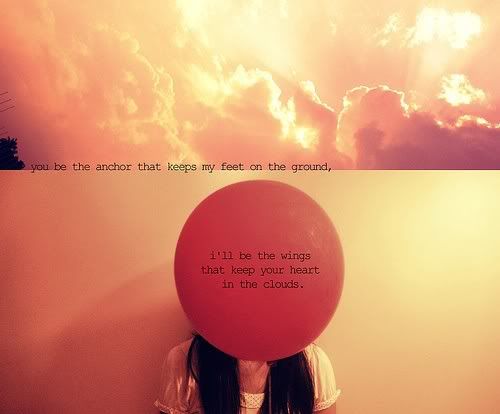 6. I think that the only reason people hold on to memories so tight is because memories are the only things that don't change; when everybody else does.
7. I realized I was holding onto something that didn't exist anymore. That the person I missed didn't exist anymore. People change. The things we like and dislike change. And we can wish they wouldn't all day long, but that never works.
8. It's not always that easy to distinguish the good guys from the bad guys. Sinners can surprise you. And the same is true for saints. Why do we try to define people as simply good or evil? Because no one wants to admit that compassion and cruelty can live side by side in one heart. And that anyone is capable of anything.
9. I've learned that no matter the consequences, those who are honest with themselves, get farther in life.
10. The past is annoying; it always shows up. In everybody's words, in every song you hear, in every block you walk, and you never get rid of it. No matter how hard you try.
11. This life is what you make it. No matter what, you're going to mess up sometimes. It's a universal truth. But the good part is, you get to decide how you're going to mess it up.
12. One ofthe most important things I have learned in life is promises can be broken just as fast as they were made.
13. A little jealousy in a relationship is healthy. It's always nice to know someone is afraid to lose you.
14. Dreams are always crushing when they don't come true. But, it's the simple dreams that are often the most painful because they seem so personal, so reasonable, so attainable. You're always close enough to hold and its enough to break your heart.
15. I guess you are right. I am afraid to let my guard down. I am afraid that if you know all that I really am, you won't feel the same. And I am afraid that once my barrier is defeated and I'm comfortable, you'll walk away.
16. I wouldn't change the past for anything. I wouldn't change the way I felt, or the things I did. Or what I said, I wouldn't change who I was or what you mean to me. The only thing I would change, was the way it ended.
17. Maybe our old wounds teach us something. They remind us where we've been and what we've overcome. They teach us lessons about what to avoid in the future. That's what we like to think. But that's not always the way it is. Sometimes, there are things we just have to learn over again.
18. There are no mistakes. The events we bring upon ourselves, no matter how unpleasant, are necessary in order to learn what we need to learn; whatever steps we take, they're necessary to reach the places we've chosen to go. 
19. When you're at that point when you feel it's all pointless…it's not. The trick is to just keep doing it, and that's how you succeed in the end. It's the secret to life, do anything often enough, and for long enough, and until you get good at it. So keep on. Keep writing. Keep painting. Keep singing. Keep dancing. Keep fighting. Keep. On.
20.Don't miss out on what's happening now because you are waiting for something better to come along. You can't live for the future. just like you can't live in the past.