Hey,
 I know all of my post titles lately have come from Natasha Bedingfield songs. haha. I promise, next time, it won't happen. I just ended my last day at work today, so I felt the need for the title, and another reason for the title is that summer is ending so soon! GAH. Not ready to get back to school! :( Anyways, I abide by my promises, so here are your quotes!
1. I would have done anything for you, and I still would. I don't call you a mistake or regret the time we spent together. I think you were one of the best parts of my life, and I would let you be a part of my life again. So if you feel the same way, I'm putting the ball in your court, its all up to you.
2. I hate those quotes that say, "You don't need a man to be happy" and stuff like that.
I mean I know I don't need a man to be happy,
I just want someone there to love me.
To listen to me, to care for me.
I want the feeling of love.
So therefore when girls want boyfriends,
it's not the matter of having a man to complete you,
it's just a matter of being loved, of being wanted.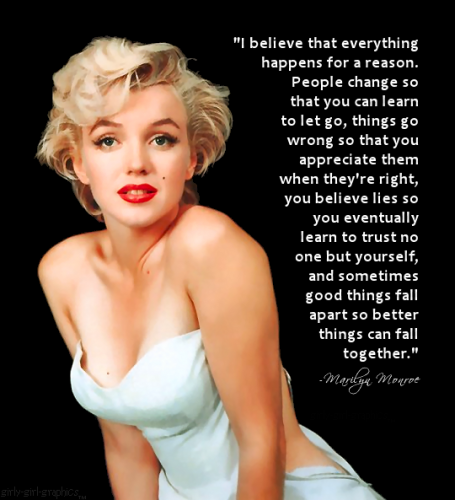 3. At this age, everything is changing. Day by day, we don't notice, but just look back over the past year and realize everything has. People that you thought were going to be there forever, aren't, and people you never imagined you'd be speaking to, are now some of your closest friends. Life makes little sense, and the more we grow, the less sense it will make. So make the most of it now, before it all changes. Once again, in the near future, all of this is only going to be memories.
4. All she really wants is for you to finally get the nerve to say to her how you really feel about her. That way, when you look at her, she's not second guessing what you really mean.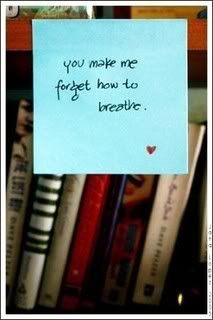 5. I hope, someday, you'll find all of my quotes; all of my words, and read them all. I hope you'll know that they're all about you, every last word,and I hope you'll realize what you missed out on.
6. I've learned that no matter what happens, or how bad it seems today, life does go on, and it will be better tomorrow. I've learned that you can really tell a lot about a person by the way he or she handles these three things: a rainy day, lost luggage, and tangled Christmas tree lights. I've learned that, regardless of your relationship with your parents, you'll miss them when they're gone from your life. I've learned that making a living is not the same thing as making a life. I've learned that life sometimes gives you second chances. I've learned that you shouldn't go through life with a catcher's mitt in both hands; you need to be able to throw some things back. I've learned that whenever I decide something with an open heart, I usually make the right decision. I've learned that even when I have pains, I don't have to be one. I've learned that every day, you should reach out and touch someone. People love a warm hug, or just a friendly pat on the back. I've learned that I still have a lot to learn. I've learned that people will forget what you've said, people will forget what you've done, but people will never forget how you make them feel.
7. This is the one. The one boy who is going to get me back out there. Get me flirting again. Get me to try to actually look decent in the morning. The one that actually gives me an ounce of hope again. And even if nothing happens between us, he was the first one that taught me to let go. And for that, he will always have a place in my heart.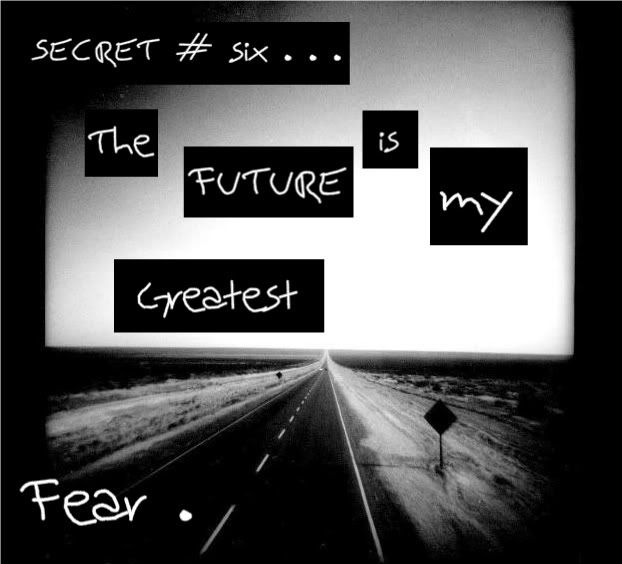 8. Turn back into time where you used to sit for four hours, watching Rugrats. Where you couldn't ever leave your house without your blanket, and when Blue's Clues were actually challenging. Rewind back to the time where your favorite shows were Lizzie McGuire, Pinky & the Brain, and Bear in the Big, Blue House. When you watched re-runs of Phil of the Future, 8 Simple Rules, Fresh Prince of Bel-Air, and Boy Meets World. Remember reading every series of the Magic Tree House, or in that case- remember your mom read them as she grew bored and bored as you grew more excited as to what would happen next. When bringing plastic cartoon lunch boxes to school was pretty much cool, and saying "NOT" after every sentence was the way to talk. When every arguement was settled by "rock paper, scissors," "bubble gum, bubble gum in a dish," or "blue shoe, blue shoe." When cops and robbers was a daily activity, and hide and go seek was put to pause only when it was snack time. The days when we used to actually obey our parents, and when the radio was all we depended on for music. When you knew that Kimberly, the pink ranger, and Tommy, the green ranger, were meant to be together. When you always wanted to send in a tap to America's Funniest Home Videos, but never taped anything funny, so you gave up. When the Magic School Bus made you think that school buses could fly, and when yo-yo's made you popular. When getting married meant buying your crush a Ring Pop, and blabbing some random words behind a dumpster. When reading that little paper in the fortune cookie meant everything to you because it predicted your life. The day when you could tell Furbie all of your little secrets and expect it to talk back and when Beanie Babies were the talk of the class. When you got creeped out by "Are You Afraid of the Dark?", and when you knew the Macarena by heart. When you lied to your parents to bring you McDonald's, because you were starving, when you really wanted to play in the playplace. When gas was $0.95 a gallon, and caller ID was a new thing, and when checking out drawing books and "Rainbow Fish" from the library was the cool thing to do. Before we realized all this would eventually disappear, we didn't bother to think of how good things were.
9. Every girl has that guy that you hope to run into when you're out with friends. You've imagined it happening in your head a thousand times. You run into him, and he tells you that you look really great. You look really happy. He tells you he misses you and that you guys should get together and catch up sometime. What you really should say is that you're busy a lot more, but you'll try to squeeze him in sometime and then wait for him to call you. But what kills you is that you want to invite him for dinner the very next day and tell him how much mess your life has been without him. How much you really think about him throughout the weeks and how truly happy you are that you got to run into him. It's up to you. Do you really want to go through the pain again at the risk that this time around, it'll finally work out?
10. Take a look at yourself in a mirror. Who do you see looking back? Is that the person you want to be, or is there someone else you were meant to be? The person you should've been, but feel short of. Is someone telling you that you can't or you won't? Because you can. Believe that love is out there. Believe that dreams come true everyday- because they do. Sometimes happiness doesn't come from money, fame, or power. Sometimes happiness comes from good friends or family, and from the quiet nobility of living a good life. So take a good look in that mirror and remind yourself to be happy. Because you deserve to be.
11. I don't get attached. I don't want a relationship unless you can prove to me that you're not all the same. No, your words don't matter to me. No, I don't trust you. No, I don't believe you. Promises are nothing but empty words to me. I know I'm not your only one and only, so don't tell me that I am. No, my smile does not make your day. No, my laughter isn't music to your ears. No, I'm not too good to be true, so start with the truth. If I'm what you want, tell me why & tell me often. Tell me you love me—but only if you mean it.
12. There is a part of me that is going to be in love with you for the rest of my life.
13. I have to let go of the "what if's?" "what should've been's?", and "what we could be's" and just let go and live my life and stop worrying about the small stuff. Because just thinking about all of this causes a lot of hurt and a lot of pain. And right now, I don't need that in my life. It's time to start a new adventure and make new memories.
14. Happiness comes in many forms- in the company of good friends, in the feeling you get when you make someone else's dream come true, or in the promise of hope renewed. Or in the wisdom that comes from knowing your past, present, and future are all held carefully in the hands of the God of the universe, who loves you beyond your wildest imagination.
15. It's funny how one summer can change everything. It must be something about the heat and the smell of chlorine, fresh-cut grass and honeysuckle, asphalt sizzling after late-day thunderstorms, the steam rising while everything drips around it. Something about long, lazy days and whirring air-conditioners and bright plastic flip flops from the drugstore thwacking down the street. Something about fall being so close, another year, another Christmas, another beginning. So much about one summer, stirring up like the storms that crest at the end of each day, blowing out all of the dirt and heat to leave everything gasping and cool. Everyone can reach back to one summer and lay a finger on it, finding that exact point where everything changed.
16. The faces in these photos represent the times where our biggest worries were Barbie and Ken's wedding, G.I. Joe's missing arm, and why we had to eat vegetables at dinner again. Looking at these pictures today, sometimes, we wish we can go back to our carefree days. But at the same time, moving on with our lives, making new memories, and gaining independence have become exciting realities that were once seemed so far away. Since sixth grade, we have counted down the days to graduation. The people in the pictures remind us of the people we once were, and the people we still are, the friends we have grown up with, and also whom we will graduate with. Surviving the past few years wasn't easy, but in that time, we've had some of the best experiences of our lives; those times that made it worthwhile.
17. It's a kind of radiance. People who possess a true inner beauty, their eyes are a little bit brighter, their skin a little more dewy. They vibrate at a different frequency.
18. Don't copy the behavior and customs of this world, but let God transform you into a new person by changing the way you think. Then you will learn to know God's will for you, which is good, and pleasing, and perfect. - Romans 12:2
19. You know you've read a good book when you turn the last page and feel a little as if you lost a friend.
  20. As we sit here today, this is not just an ending, but a beginning. Today is the last day of our high school lives, and the first day of whatever we choose to do tomorrow. Some of us may be attending a college or a university, while others may not yet be sure of what path they want to take throughout their lives. Either way, today is a new beginning for a new phase in our lives. On this day, we close the door to our past and look through the door of our future. There are some things from our high school experiences that we will carry on with us for the rest of our lives, and some memories, we will choose to forget, but whether or not we choose to remember them, we will have no choice but to learn from them. This is what our lives are about: learning from the past and preparing for our future, so that we can truly live life to the fullest.